Start Season 2022 Activities Nautical Base Les Salles Sur Verdon
Sailing sessions begin April 19, 2022
The nautical activities are open to the public from Tuesday April 19, 2022.
Funboat
Catamaran
Kayak
Kayak Polo
Windsurfing
SUP
Ecole des sports starts on April 27, 2022
L'ecole des Sports Youth Section resumes activities from Wednesday April 27, 2022.
Adults and Seniors Section from 10h – 12h
Rates 15 € for 2 hours / 130 € for 10 sessions! for residents of the CCLGV.
Youth Section from 14h-16h30
In partnership with the CAF du Var under the Childhood Youth Contract, we apply the rates according to the family quotient which allows access to a large number of families in the territory.

Download registration forms Ecole des sports 2022
Document to be completed and returned to the Port and Yachting service.
Possibility of recovering a paper version directly on site.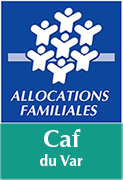 Questions?
If you have any questions, or do you want more information do not hesitate to contact us.
Contact us